5 Tips for choosing your Atlanta Wedding Photographer
5 Tips for choosing your Atlanta Wedding Photographer
Below are 5 tips we compiled to help you when shopping for an Atlanta Wedding Photographer. These tips are based on our photographic experience as wedding photographers and feedback we have acquired by asking our past couples. We recommend using all or a few of these tips to help gauge the Atlanta wedding photographers you are looking at, so we hope that this article is useful during your journey.
Tip #1: View their portfolio extensively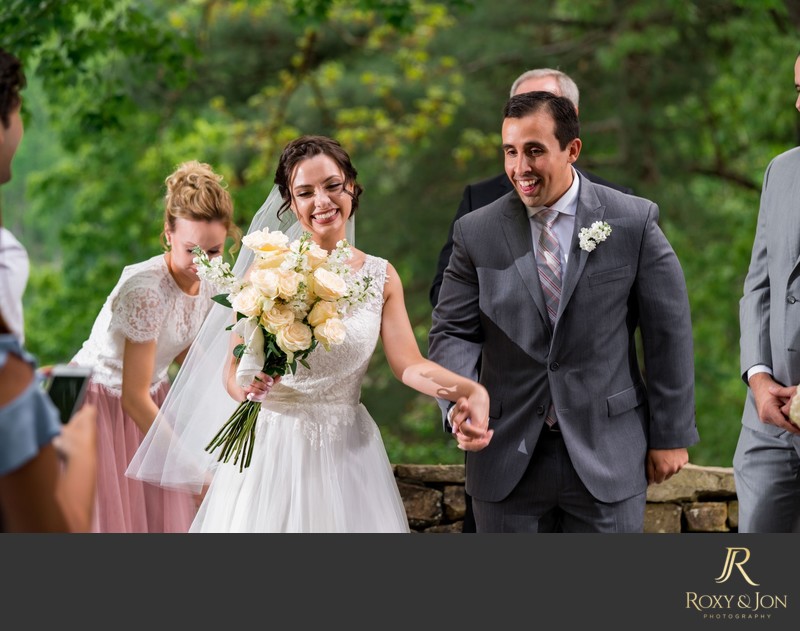 This tip is #1 for a reason, you don't want to end up despising your wedding photos, so it is critical that you research the portfolio extensively of the Atlanta Wedding Photographers you are considering. How do you know what to look for when viewing wedding photos? Don't worry, we have simplified it for you below. You should ask and look for the following:
Wedding photos from each part of the wedding day: This means you should see some photos of the bride getting ready, the groom getting ready, details, ceremony photos and reception photos. Most Atlanta Wedding Photographers will be showcasing a variety of weddings from multiple couples on their website, so the next step would be requesting an example of a completed online gallery that is delivered to couples. Within this online gallery you should be able to view anywhere from 400-2000 wedding photos.
Detail in the dark and bright parts of an image: In simple terms this means you should see a bit of detail in the dark and bright parts of the image. Is there detail in the sky? What about the shadows?
Night/low light images: You should be able to view low light or night images that are in color. If the wedding photographer only shows black and white reception images, it may be a sign that they do not know how to use flash. Night time images should be a part of the wedding photographers portfolio or gallery,. Pay attention to sparkler send offs or the exits as these are usually at night and require knowledge of flash.
Look for moments: Can you see beautiful moments within the portfolio? Important moment such as the bride seeing herself for the first time with her wedding dress in the mirror, or the groom seeing his soon to be for the first time on their wedding day. Look for the unexpected images from uncommon angles, these can be a sign of creativity.
Judge the quality: Be on the lookout for easy red flags such as crooked horizons, blurry photos, awkward coloring, color variance in the same scene and unpleasing cropping. When looking through enough wedding photos, you will notice certain things that you like and things that you don't like, use that to make your judgement.
Do the images tell a story?: The individual images, when combined should be able to tell a story. Online galleries do not allow storytelling, but a wedding album will. A series of images that tell a story would be a bride happily glancing and holding her wedding dress, followed by her slipping on her dress, followed by mom helping her button it up, followed by her reaction in the mirror, followed by the bridesmaids reaction.
Tip #2: Meet your Wedding Photographer in person or by video call
In this day and age when everyone is busy, we don't recommend being so busy that you don't meet with your Atlanta wedding photographer. We have heard horror stories about the first time meeting being on the wedding day, we don't recommend this at all. By meeting your wedding photographer in person, you are able to truly see their personality and build a real connection, a connection that can't be built by email or text.
The next best option is setting up a video call, this is perfect if you are traveling into Atlanta for your wedding or you have a busy schedule. Video calls allow a similar connection to meeting in person, but you can do so from the comfort of your own home. The first time you will be in front of the camera with your wedding photographer is usually during your engagement session, by having built . relation ship before than, you will have awesome Atlanta Engagement Photos.
Tip #3: Pay attention to personality

When shopping for an Atlanta wedding photographer, keep in mind that you will spend more time with your wedding photographer than any other vendor. You will be spending time with your wedding photographer before, during and even after your wedding in most cases.
The personality of your wedding photographer plays an important part in your overall wedding experience and that of your guests. Is the wedding photographer fun and bubbly? Calm and collected? Quiet and sticks to the shadows? When it comes to an "ideal" wedding photographer personality, we would say the following traits are ideal:
Fun & Entertaining,
Calm and Collected during stressful moments
Professional & Courteous, not stern, however.
Not afraid of being the center of attention, but can also "blend in" when needed.
Can command attention. This is helpful with larger bridal parties and working with wedding guests.
Tip #4: Printed Product
In this digital age, we recommend choosing a wedding photographer that will complete your wedding story and provide you with your first heirloom wedding album. Digital images and online galleries are not complete services, and they don't fulfill your needs truly, which leaves more to be desired.
The reality is that digital images will live and die on your hard drive as they are just pixels. Your wedding album will be enjoyed year after year. Here are some thing to ask your Atlanta wedding photographer about their collections.
Is a wedding album included?
Where are your wedding albums from? They should be handmade or printed from a professional photo lab. Some labs that are of professional standard are Graphstudio, Red Tree Albums, Finao, Queensbury, Album Epoca, and Visonart. These album companies create handmade bespoke album that are of the best quality. Other labs that are still of high quality are Millers and BayPhoto. Avoid companies such as ZNO and Shutterfly. Your wedding photographer shouldn't be discreet with the companies they are partnered with, instead they should be proud of their partnerships and have nothing to hide.
Tip #5: Pricing
Pricing is a main consideration when choosing a wedding photographer. There are many reasons why a photographer may be charging a certain amount. We recommend keeping it simple and understanding that price reflects the quality of work and service you will receive. The higher priced the wedding photographer, the higher quality you will receive, this may also equate to a more handheld experience and service.
From an industry standpoint, most professional wedding photographers will start at $3000-$6000 and up. Luxury wedding photographers can command commissions anywhere from $8000-$15,000 and up. Photography is a once in a lifetime decisions, so we recommend budgeting heavily in your wedding photography.
Knoxville Wedding Photographer 8373 Kingston Pike, Knoxville, TN 37919 (865) 234-2580