Knoxville Wedding Photographers
We are Knoxville Wedding Photographers passionate about documenting your wedding day in a storytelling manner and preserving your wedding legacy through printed heirlooms. In addition to photography, we also offer wedding videography that will perfectly complement your photos. Your wedding story is something you will remember and relive, day after day, year after year. The moments and memories that create your wedding story will only happen once and, if not documented, will be forgotten quickly. Our couples enjoy peace of mind that their wedding photography will be well taken care of.
As professional wedding photographers, we have had the opportunity to photograph at beautiful Knoxville wedding venues and the surrounding areas, such as The Capitol Theatre, Cherokee Country Club, Crescent Bend, Dancing Bear Lodge, Enchanted Valley Barn, Gettysvue Country Club, Heartland Meadows, The Brookside, Knoxville Botanical Gardens, The Lily Barn, The Magnolia, The Press Room, Sampson's Hollow, The Venue at Lenoir City and more.
Additional wedding-related services include elopement photography & bridal photography.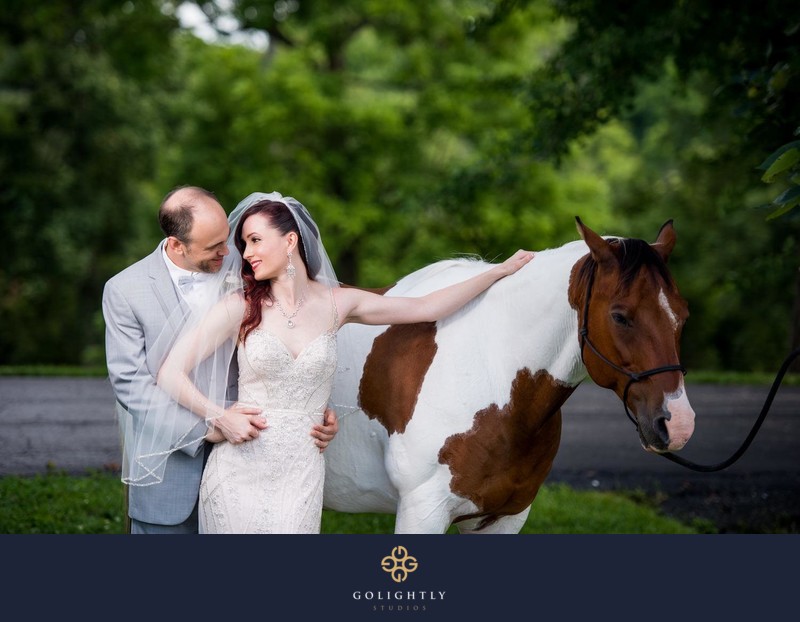 Romantic & Cinematic Knoxville Wedding Photography
Our wedding photography is the perfect mix of romance, cinematic creativity & storytelling. Throughout your wedding day, we will capture romantic moments in a natural and candid manner, such as a soft kiss and embrace after the wedding ceremony. During sunset, we enjoy creating cinematic imagery for you that is very creative and artistic. Viewing our wedding portfolio, you will notice a mix of romance, creativity, and genuinely happy couples. This isn't by accident; we often provide guidance and advice to our couples in order to show them in the best light.
Other Photography Services
In addition to wedding photography, our studio also offers several other photography services that may be the perfect fit for you, depending on what you are looking for! Currently, these additional services are commercial photography and portrait photography. Our commercial photography services include headshot photography, real estate photography, and interior design photography. Our portrait photography services include High School Senior Portraits, Prom Portraits, Family Portraits, Maternity Portraits, Newborn Portraits, Couples Portraits, Beauty/Glamour Portraits, and Pet Portraits.