Knoxville Wedding Photographers
We are Knoxville Wedding Photographers that are passionate about documenting your wedding day in a storytelling manner and preserving your wedding legacy through printed heirlooms. Your wedding story is something you will remember and relive, day after day, year after year. The moments and memories that create your wedding story will only happen once, and if not documented, will be forgotten quickly. Our couples enjoy peace of mind that their wedding photography will be well taken care of.
As professional wedding photographers, we have had the opportunity to photograph at beautiful Knoxville wedding venues and the surrounding areas such as The Capitol Theatre, Cherokee Country Club, Crescent Bend, Dancing Bear Lodge, Enchanted Valley Barn, Gettysvue Country Club, Heartland Meadows, The Brookside, Knoxville Botanical Gardens, The Lily Barn, The Magnolia, The Press Room, Sampson's Hollow, The Venue at Lenoir City and more.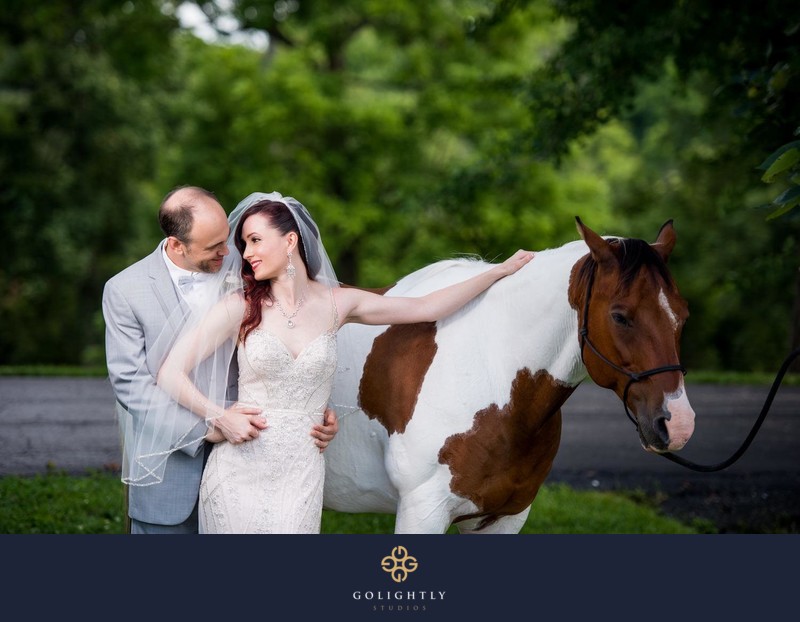 In addition to photographers, we are also Knoxville wedding videographers. Our studio provides couples with cohesive wedding storytelling through photography and videography, all under one roof.
If you are planning a Knoxville elopement, we would love to be considered as your elopement photographer. Elopements are becoming more popular and the history of elopements is long and fascinating.
In addition to weddings, we also love creating beautiful portraits for you to enjoy. We have plenty of experience photographing a variety of portraits including High School Senior Portraits, Prom Portraits, Family Portraits, Maternity Portraits, Newborn Portraits, Couples Portraits, Beauty/Glamour Portraits, and Pet Portraits.
Our Knoxville studio can provide you with a variety of Knoxville commercial photography services including headshot photography, real estate photography, interior design photography, and more.
A Premiere Knoxville Photography & Videography Studio
We are one of the only Knoxville wedding photographers with a studio. Our photo & video studio is located conveniently right off of Kingston Pike, easily accessible from north, south, east, and west Knoxville. Although this space is rented, we have plans to eventually build our own photography studio as we are here to stay.
Passionate About Love, Life, And Photos
The emotion, beauty, experiences of the wedding day are something that we truly love and look forward to. Each wedding weekend provides us an opportunity to not only document true love, but to also be creative and tell a story through our imagery. Beyond just the wedding photos, we enjoy building true and lasting relationships with our couples, photographing their engagement, anniversary, first newborn, and family. We don't just want to be your wedding photographer, but your life photographer, photographing each and every milestone.
Experienced Professional Photographers
Our studio brings a wealth of photographic experience and knowledge to the table. Jon has photographic experience leading back to 2008, including the University of Tennessee Photography Program, merits from Professional Photographers of America, online awards, and more. Roxy has photographic experience leading back to 2012, including online awards and more. More impressively, Roxy brings a wealth of impeccable service experience gained from working at Blackberry Farm, a world-renowned luxury bed and breakfast located in East Tennessee. Our experience allows us to handle any wedding scenario from dark reception locations to rowdy groomsmen, all while creating beautiful wedding photographs. We have plenty of experience with multi-cultural weddings including, but not limited to Kenyan, Rwandan, Mexican, Indian, Cuban, Nigerian, Honduran, Italian, and more. We have photographed traditional weddings, private residence weddings, religious weddings including Christian, Jewish, and Baptist weddings, as well as non-traditional weddings and smaller wedding celebrations. Our working conditions have included the sun, snow, moonlight, excessive heat, torrential rain, and a 60+mph storm surge on the Outer Banks, NC. With the increase of multi-ethnic marriages, we enjoy being a bilingual wedding photography studio, fluent in spoken and written English and Spanish.
Romantic & Cinematic Storytelling
Our photography is the perfect mix of romance + cinema. Throughout your wedding day, we will be capturing the romantic moments in a natural and candid manner, such as a soft kiss and embrace after the wedding ceremony. During sunset, we enjoy creating cinematic imagery for you that is very creative and artistic. As you view our wedding portfolio, you will notice a mix of romance, creativity, and couples looking genuinely happy. This isn't by accident, we often provide guidance and advice to our couples in order to show them in the best light.
A Full-Service Wedding Experience
We believe in proving you with a complete wedding experience from start to finish. What this means to us is truly getting to know you and your family, learning about your wedding day vision and goals, and lastly providing you with your wedding album designed uniquely for you. The only way to really relive the moments of your wedding day is through artwork that you can enjoy seeing every day, not on a USB gathering dust in the desk drawer.
Quality Over Quantity
Our studio emphasizes quality over quantity, we are not looking to work with every couple that expresses interest in our work, only the right couples. Although we limit ourselves to 25 photos and video commissions per year in order to provide you with a more sophisticated wedding experience, we have found that the right couples always find their way to us.
Service Areas
Knoxville
We enjoy providing the local Knoxville area with wedding photography and videography services, although we also love to travel beyond. Currently, we serve cities, towns, and neighborhoods such as Bearden, Downtown Knoxville, East Knoxville, Farragut, Holston Hills, Lyons View, North Knoxville, Northshore, Old City, Old North Knoxville, Rocky Hill, Sequoyah Hills, South Knoxville, Turkey Creek, University of Tennessee, West Hills and more.
Nashville