Knoxville Bridal Portraits
Bridal portraits are the perfect opportunity to showcase the beauty and elegance of your wedding dress in a creative way, without the time constraints of the wedding day. As a Knoxville wedding photographer, the bridal session is a highly creative session.
Knoxville provides numerous backdrops that a skilled wedding photographer can use to their advantage. The unique thing about Knoxville, especially downtown Knoxville, is that you can capture a variety of looks all in one location. This means you do not have to travel to multiple locations. One thing to keep in mind is that on the weekends, most locations in Knoxville are very busy, so if you are aiming for a more private session, it might be best to have your bridal portraits taken on a weekday.
What Are Bridal Portraits?
Bridal portraits usually take place in advance of your wedding day. Although typically a southern tradition, it is growing more and more ever so popular. The main purpose of bridal portraits is the opportunity to showcase the bride and her wedding dress before the wedding day. This isn't to say that there won't be photos of the bride and her wedding dress on the wedding day, it's just that the wedding day is usually fast paced and hectic. Another benefit of bridal portraits in advance of the wedding day is that you will be able to print photographs that you can display at your wedding reception.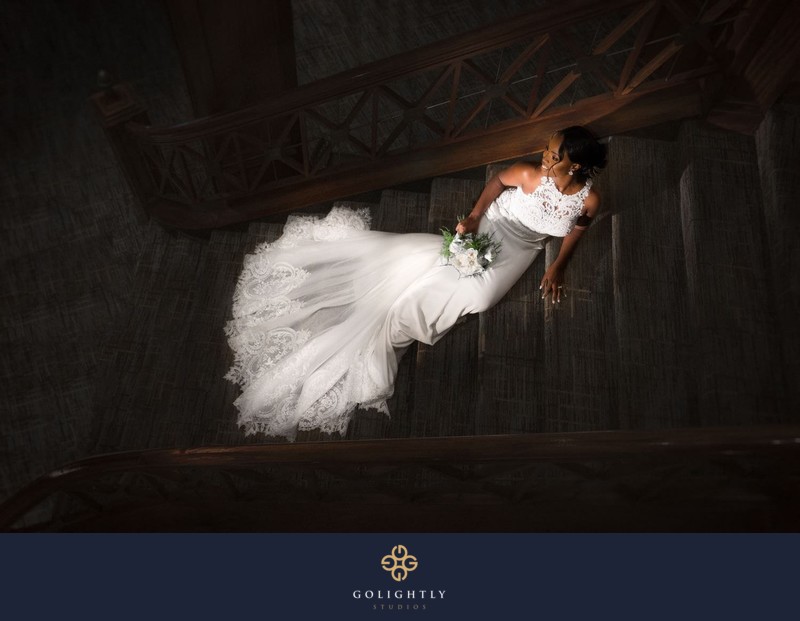 5 Tips for amazing Knoxville bridal portraits
Here are 5 tips for ensuring that you have amazing Knoxville bridal portraits. These are tips that we have learned from our experience as a full-time Knoxville photographer.
Plan ahead!
Even though this session doesn't have the same same time constraints as the wedding day, there are still some things to take into consideration such as lighting, local events, weather, and traffic. So planning ahead is very important.
Do your research
Before your bridal portraits, make sure to do some research online, this will help you have a smoother portrait experience without hiccups. Here are some things you should research online and know in advance:
Are there any big events taking place on the day of my session?

What is the weather?

Will I need a permit?

Are there any road closures I should know about?

What about the parking?
Bring flats
The truth is that you will be moving around ALOT. So bringing something comfortable in addition to what you will be wearing for your portraits.
Bring a friend or family member
Bringing a friend or family that can help you with carrying a change of clothes and other items such as water and snacks makes a world of difference. If possible, have a makeup kit or artist on location with you, this will make touchups easy.
Pick the right photographer
Choosing the right photographer will allow you to capture very unique images. A photographer that understands how to use lighting or flash will enhance your bridal photos and give it cinematic look.
Book Your Knoxville Bridal Portraits
Our studio would love to be your Knoxville bridal portrait photographer, to learn more about this session, reach out to us using the button below.
Location: 900 S Gay St # S, Knoxville, TN 37902.