Ashton Gardens
Ashton Gardens, recently acquired by Walters Wedding Estates, is an elegant Atlanta Wedding Venue located in their own private forest full of beautiful greenery within Sugar Hill, GA. What makes this wedding venue very unique is not only their exceptional white-glove level of service but the fact that Ashton Gardens offers both your ceremony site and reception site all in one location. By having both the ceremony and reception locations on-site, it truly makes for a better overall wedding experience, especially for your guests as they won't have to travel to another location. Other unique aspects are dedicated bridal and groom suites, a courtyard fountain perfect for bride and groom photos, and an expert culinary team.
History of Ashton Gardens
Ashton Gardens was created in 2005 with a focus on providing an exceptional guest experience. While most wedding venues offer services in a single location, Ashton Gardens offers 4 locations, including Atlanta, North Houston, West Houston, and Dallas/Fort Worth area.
Venue Amenities
Ashton Gardens is full of a wide variety of amenities that help make this wedding venue one of the best around.
Bridal Suite
Having a standalone bridal suite is essential in our opinion. On the wedding day, rooms quickly become cluttered with items, some not being particularly aesthetically pleasing in photos and videos. The bridal suite at Ashton Gardens offers plenty of privacy, which is sure to provide you with peace of mind on your wedding day.
You will also be pleased to know that the bridal suite of Ashton Gardens also offers a dedicated makeup lounge, this is extremely beneficial during the wedding day as the hairstylist and makeup artist won't have to look for a getting ready spot. Organization during your wedding day helps tremendously, and by having a makeup lounge, you and your bridesmaids won't have to be scattered about.
When it comes to restrooms, Ashton Gardens has you covered, the bridal suite has its own private restrooms so that you will not have to worry about leaving the bridal suite. If you are in a relaxing mood, you can enjoy the stylish and chic lounge offered in the bridal suite, which also makes for great bridal party photos.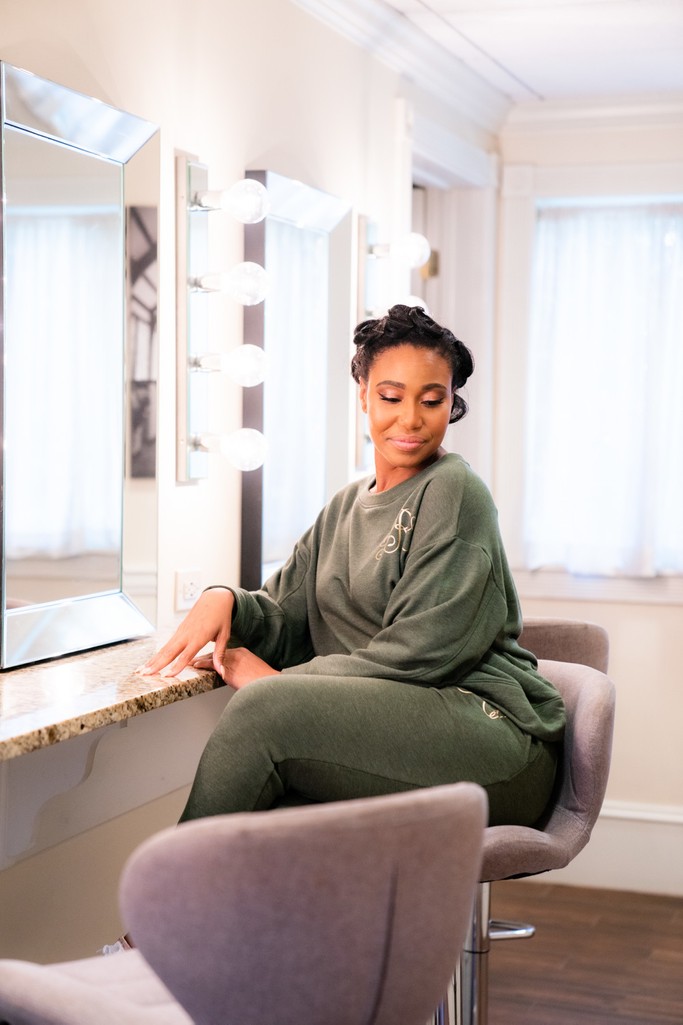 Groom Suite
In addition to a dedicated bridal suite, Ashton Gardens has not skipped out on it its grooms! Grooms and groomsmen will be able to relax and enjoy a spacious groom's suite on the wedding day. Ashton Gardens rises above other wedding venues by understanding that grooms enjoy chilling out on the wedding day, and the best way to do that is with a TV.
When it comes to photos of the groom and groomsmen getting ready, a non-cluttered environment works best as it avoids any distraction. Ashton Gardens allows for perfect groom prep photos with its full-length mirrors and top grain leather furniture.
Wedding Chapel
By being an all-inclusive wedding venue, when you choose Ashton Gardens as your wedding venue, you also get to enjoy a stunning on-site all-season chapel that incorporates nature by offering beautiful forest views. Once you make your grand entrance through the wooden mahogany doors, you will quickly notice white oak timber wood frames adorning the ceiling, adding to the overall elegant architecture. As you make your way down the long center 62-foot aisle, to the 350 square foot alter, you can't help but think about what it will be like on your actual wedding day!
When it comes to guest seating, the chapel can easily seat 300 guests, with additional seating to accommodate up to 350, which should cover a majority of weddings. The chapel also features a complete sound system setup including wireless microphones and lapel microphones.
From a wedding photographer's perspective, this chapel is perfect for wedding photos as it allows natural and soft light from the exterior, to fill the interior of the chapel beautifully.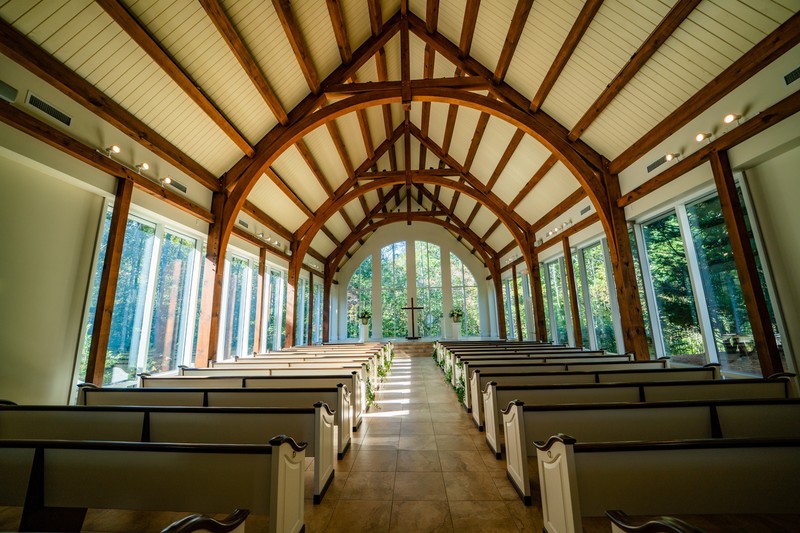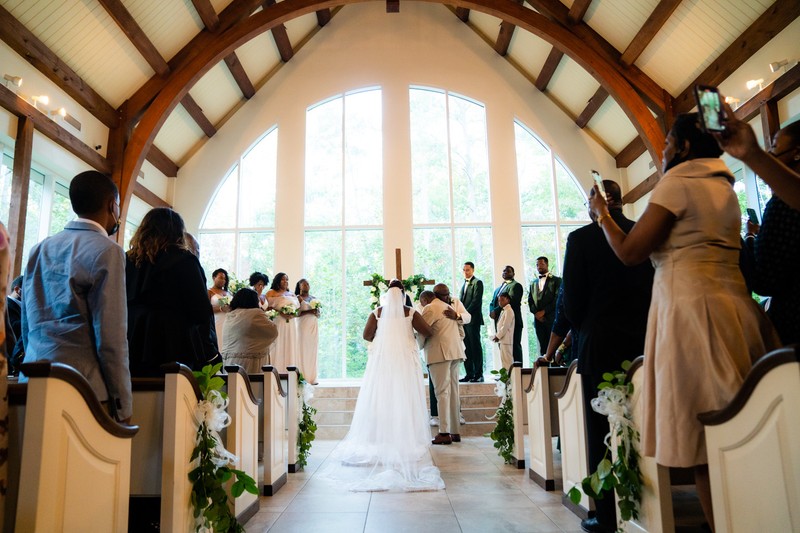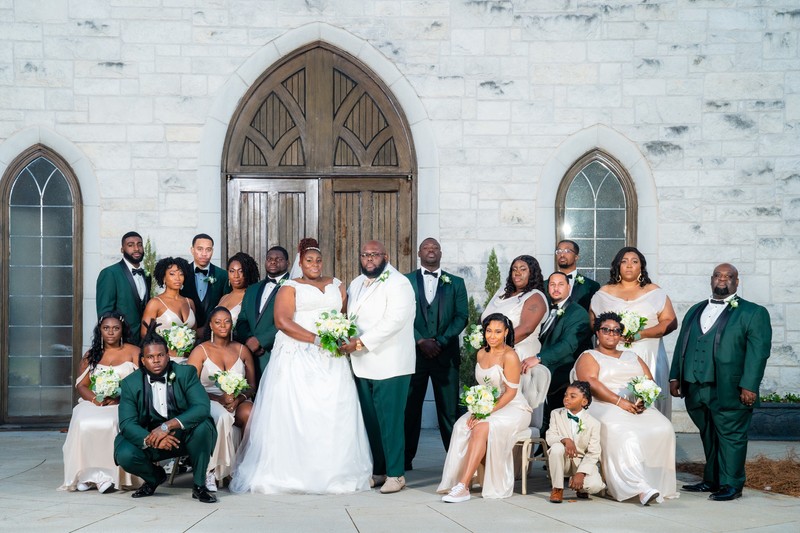 Ballroom
When you enter the ballroom of Ashton Gardens, you will quickly notice the elegant and soft light featured, this is thanks to the floor-to-ceiling windows that are able to provide such flattering light. You may also notice a truly grand staircase from which you can make your entry. This grand staircase is also ideal for stylish bridal party photos. Austrian chandeliers adorn the ceiling which adds even more to the elegance of the ballroom.
You may be wondering exactly how many guests can be seated in this stunning ballroom, fear not, even large weddings will be perfectly at home within the ballroom of Ashton Gardens. Easily accommodating 400 guests, this ballroom has you covered, and even more so with its dance floor for your guests to show off their dance moves.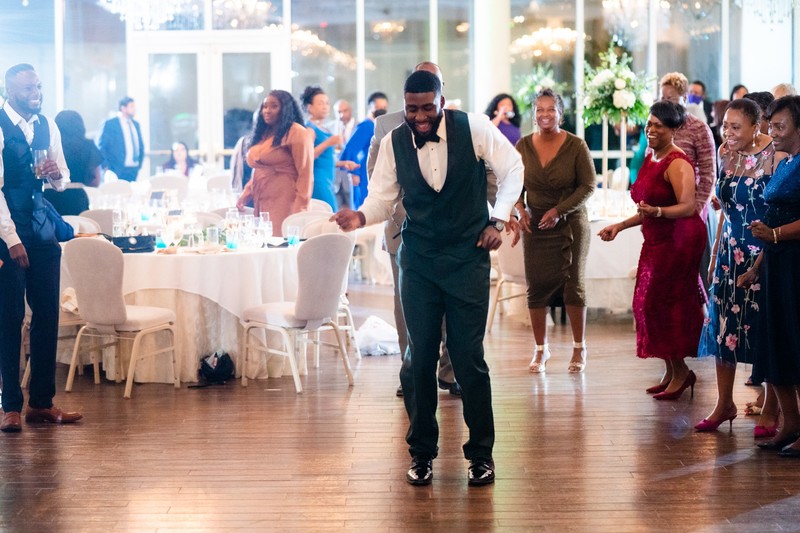 Dining
When it comes to dinner at Ashton Gardens, your guests will love you! Enjoy a filling dinner crafted by a classically trained 5-star chef and expert culinary team. As a side note when it comes to wedding dining and timeline planning, we always recommend that the bride and groom eat first, this allows you to enjoy your food, and sneak away for sunset photos, which usually occurs around this time. Your guests will be busy enjoying their food and mingling with family and friends.
Grounds
The grounds around the venue are manicured and exquisite, making for beautiful wedding photos. You can find plenty of seating with comfy benches and if you need a place to relax, enjoy a nice patio. By being located in a private forest, your wedding will be free of distracting backdrops such as highways or buildings, all making for a better photo and video experience.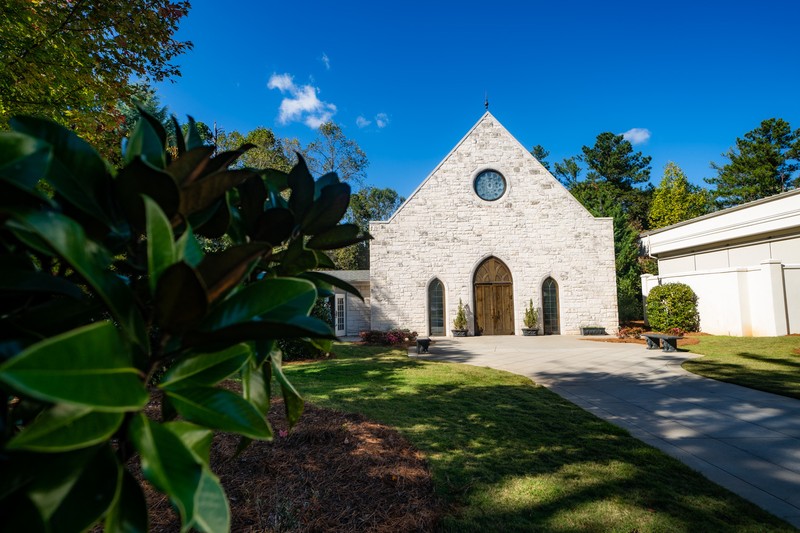 Venue Details
Listed below is a variety of venue details including the location of Ashton Gardens in Atlanta, business hours, and contact information.
Location & Directions
Ashton Gardens is located at 260 Peachtree Industrial Blvd
Sugar Hill, GA 30518
Ashton Gardens is located approximately 34.9 miles (52 minutes) from the Atlanta city center when traveling by I-85 South.
Hours
While Ashton Gardens books up on the weekends for weddings, the general business hours are Monday through Friday 9 AM-5 PM.
Contact
If you are interested in booking Ashton Gardens in Atlanta, below is their contact information.
Phone: (678) 714-3363
Email: infoatlanta@ashtongardens.com
Choose Us As Your Ashton Gardens Wedding Photographer
Our studio would love to be considered to photograph your Ashton Gardens wedding! Use the button below to reach out to us to check our current availability and pricing.