How To Choose Your Wedding Photographer?
Are you getting married and wondering how do you go about choosing your wedding photographer? This article will help clarify what you want & need when it comes to choosing your wedding photographer. The best way to begin is backward engineering here. Many ladies have been dreaming about their wedding day since they were little, or if you are like me, I started getting more excited when I got engaged. No matter where you fall in those lines, you can benefit from at least one small thing here. The more prepared you are, the smoother this process will go, and the more time and money you will save.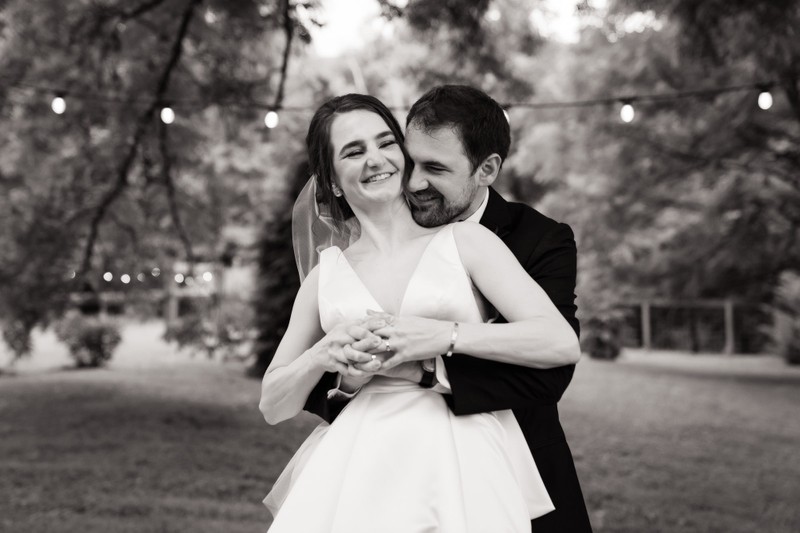 In summary, here are the steps to consider when choosing your wedding photographer.
What is important to you.

End product

Quality

Style

Price

Vision

Reviews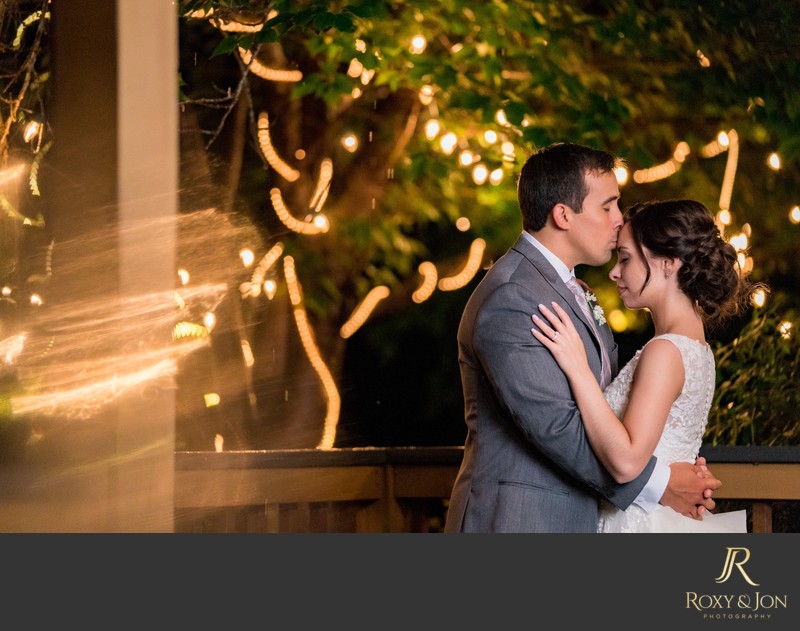 Step 1: Find Out What Is Most Important To You
As with most of the wedding planning, the first step is to find out what is most important to you. Having clarity of what is important to you and what exactly you value will help you stay focused. This is especially important when it comes to choosing your wedding photographer as you will be presented with an overwhelming assortment of options, from different price points to different styles, to different deliverables.
As a wedding photographer, we have photographed different styles of weddings, each with their own unique set of values and vision, but what we have found among all of these weddings, is that most couples value photography as their number one priority.
Here are a few questions to help narrow down what is most important to you when it comes to choosing your wedding photographer.
Do I want only digital images, or digital images & a wedding album?

Do I want brighter photos, darker photos, or in between?

Do I want more candid photos, more stylized photos, or a perfect mix?

How soon do I want my photos to be ready?

How much am I willing to spend?

What level of quality do I want to receive?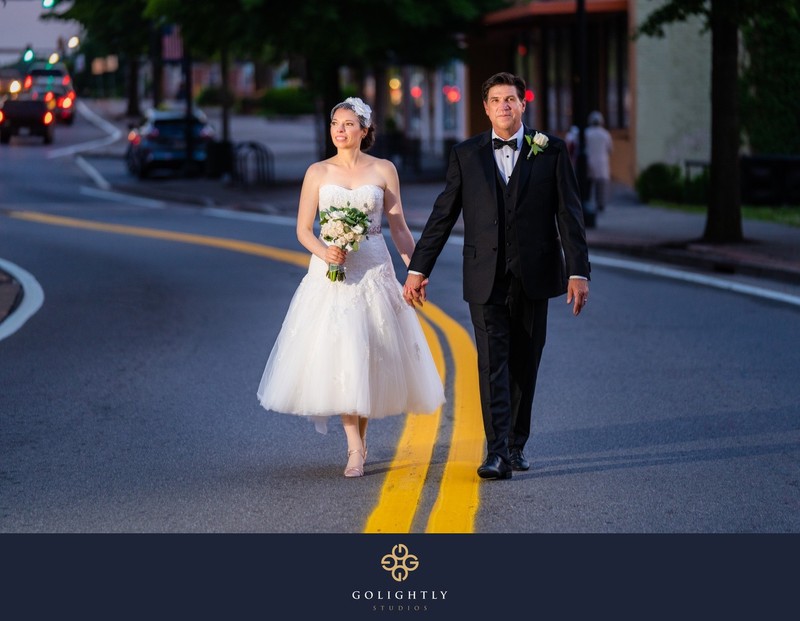 Step 2: End Product
The next step is determining what is the end product you will be receiving once your wedding day is over, think of it like ordering your favorite latte from a local coffee shop, you know once you pay, exactly what you will be receiving. Choosing your wedding photographers is not any different. Chances are, you are spending a pretty decent amount when you book a wedding photographer, and with that being said, you will certainly want to know what you are receiving in the end after your wedding day.
You might be saying to yourself right now "Well I get beautiful photos, that's what the end product is!". Well, yes, we all can get super excited when looking at all of the beautiful photos, but that is just the means, not the end, we seldom think about the end product. Your wedding photographs will last for the rest of your life, do you truly want your wedding photos to live and die on a hard drive?
Digital Images Or Digital Images + Wedding Album?
We have found as wedding photographers, there are two types. The first and most popular type is the wedding photographer that deliveries only digital images as their end product. The second type is one that delivers not only digital images but also a wedding album.
Let me explain the difference between the two. Wedding photographers that deliver only digital images are very popular because it is such a simple process. Once your wedding is over you will receive a link you download your photos and that's it, the wedding photographer can focus on their next client, leaving you to figure out and fulfill all of your printing needs. Sure, you can post them on social media to get the comments and likes, but that is short-lived and those images quickly get lost in the endless scroll, and soon, life gets in the way, with you forgetting about your wedding images. And yes, you might want to print some of your wedding photos, but every time you want to, something else gets in the way.
Your wedding images hold a unique special value and it is truly sad to pay a large sum of money, only for those photos to not be seen and enjoyed in your home.
The second type of wedding photographer is one that not only delivers digital photos but also delivers a wedding album. This type of wedding photographer is the best of both worlds. With this type of wedding photographer, your photos are not digital pixels floating in the cloud somewhere, but a tangible heirloom you can hold and feel. We believe that your memories should be printed, and this brings joy and happiness that digital images simply cannot.
Imagine this, you are in your living room with friends and family and you want to show your wedding photos, will you pull out your iPhone or Macbook pro to show them? Or will you simply take out your wedding album that is a statement piece of your living room and your life? Your wedding album is the joy that keeps bringing joy to you and your loved ones. I have personally have gotten the best laughs when looking at printed old photographs.
So what is the best option? That is for you to decide. Both types of wedding photographers offer different levels of enjoyment and longevity. Do you want temporary satisfaction? Or photos that can be enjoyed for generations?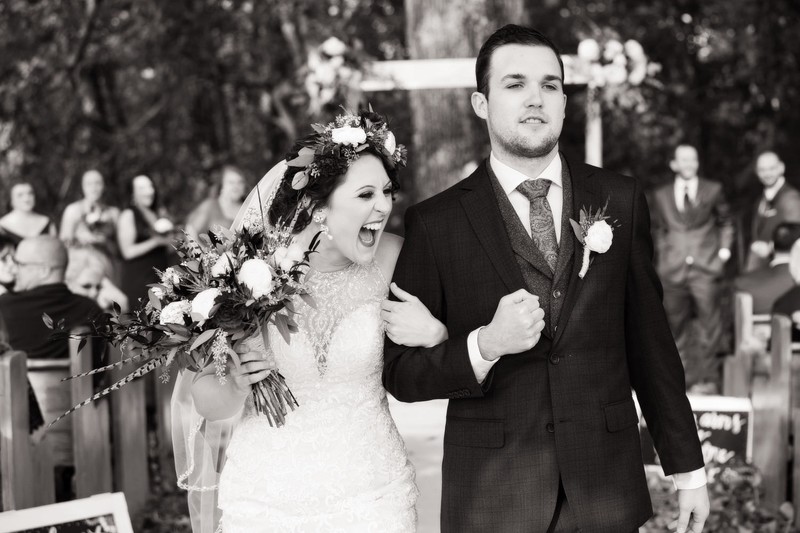 Step 3: Quality
So by now, you should know what you value, and what the end product is. Determining the quality that you want to receive is your next step, and can be the hardest step because you might not know what to look for. With wedding photography being an art, it is open to interpretation. With that being said, if we are at all to set a level for what is good, better, and best, we have to have standards. For us as wedding photographers, that means a great image and or a great story. To avoid overly technical terms, here is what you should be on the lookout for.
Good Exposure
A good exposure means that the subject of the image is not too bright or too dark. You should be able to easily see any details on the subject. The overall image can be a bit darker or brighter depending on the wedding photographer's style, but not to the extreme.
Too Bright
When the exposure is too bright, bad things happen such as:
No detail in the wedding dress.

No detail in the sky.

Lack of detail overall.
Too Dark
When the exposure is too dark, here is what can happen:
The image can look muddy.

The image can be noisy.

Loss of detail in the shadow or dark parts of the image.
The "Ideal" Exposure
The ideal exposure is one that you can easily see the details in the bright parts of an image and the dark parts of an image.
Good Color
Good color means that colors look true to life. There should be no funky or awkward colors. Indoor receptions can be challenging as lighting is not only dark but also has a different color temperature than the outdoors under sunlight. Images should not be overly yellow, blue, green, or magenta, but instead, skin tones should look normal and not muddy.
Good Contrast
Good contrast refers to an image that is not "flat". When viewing a wedding photographer's portfolio, images should not look "dull" or "flat". Instead, they should somewhat "pop".
Good Sharpness
All images should appear to be clear and sharp. You should be able to view the detail such as in the bride's hair, the stitching on the groom's suit, and more. Take into consideration, that the space behind the subject will likely be blurry, this is called "bokeh". The reason for this is that bokeh separates the subject from the background, drawing your eye in.
Good Composition
Good composition refers to the image having straight lines, not tilted, and that the subject is not in an awkward part of the frame. Good composition is pleasing to view.
Step 4: Style
When it comes to wedding photography, there is a wide variety of styles to choose from. Let's first define our definition of "style". For us, style is based on 2 things, first, the way the photos are taken during the wedding day, and the second being the editing of those photos.
Wedding photographers approach the wedding day in their own unique manner, some are more candid, while others take or more stylized approach. The different approaches to taking photos are simplified below.
Candid
Candid defines the style in which the photographer captures moments naturally and without any input, this style is also known as photojournalism or documentary.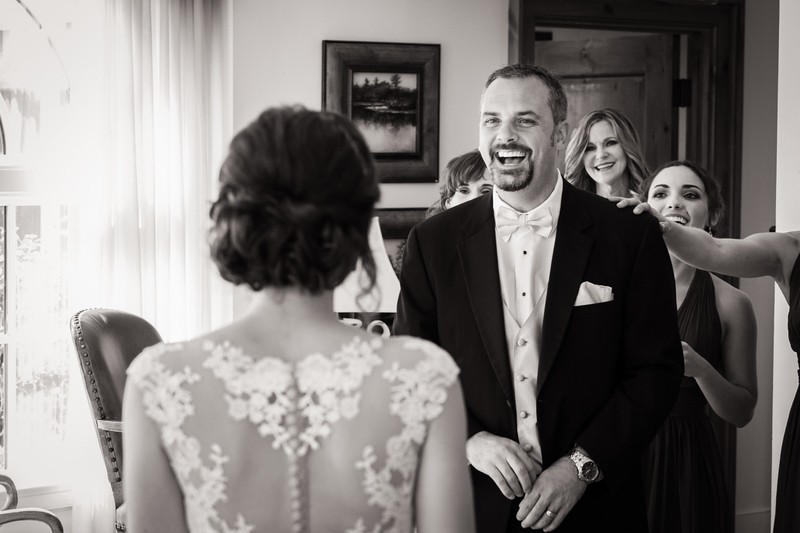 Stylized
With the stylized approach, the wedding photographer sets up and stylizes certain moments throughout the day. There is often more posing involved with this approach.
Candid + Stylized
This style is our approach! This incorporates a perfect mix of the above two styles with the wedding photographer adopting a hands-off approach throughout most of the day and stylizing certain parts of the day such as the couples session.
Editing Styles
Once the wedding photos are captured, the next step is to edit the photos. To keep the editing styles simple for you, here are the 3 main ones you should look for.
Natural

Bright & Airy

Dark & moody

Cinematic
Natural is defined as the editing looking true to life, just like what it looked like on your wedding day. This style is very timeless and will look great years from now. Bright & Airy is defined is having brighter tones for a lighter looking image. This style is very popular as it is easy to create but has some drawbacks. Dark & Moody is defined as having darker tones for darker looking images. This style is the opposite of Bright & Airy, this style also has drawbacks. Cinematic is defined as enhancing the lighting in the image for a more cinematic looking image. Keep in mind, that the lighting is not an editing style in itself, but rather enhancing the lighting or flash that was used to capture the image. This style is harder to accomplish and requires specific lighting knowledge. The interesting thing about the cinematic style is that it can be applied to the other 3 styles.
Step 5: Price
Price is an obvious concern when choosing your wedding photographer, as it should be. With that being said, we don't recommend using pricing as your only decision-maker. You shouldn't be going into this saying "I'm going to get the cheapest wedding photographer" instead, you should aim for "I am going to get the best quality wedding photographer that I can afford." When it comes to wedding photography, you will quickly find that the pricing is all over the board, we even decided to create an article to detail how much you should spend on your wedding photographer, we recommend reading that article for the best advice. To keep it simple though, here are our thoughts on price.
You get what you pay for.

High price usually reflects high quality.

Low price usually reflects low quality.
Most beginner wedding photographers are between $0-$1500, most amateur wedding photographers that are building a portfolio are between $1500-$2500, most professional wedding photographers are between $2500-$3500 and most established professional wedding photographers are $3500 and up.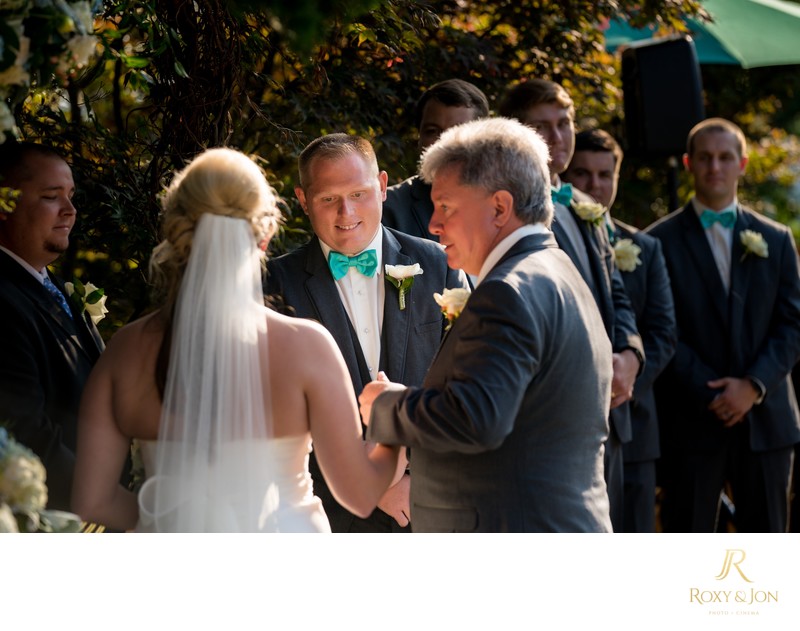 Step 6: Vision
Making sure that your wedding photographer clearly understands your wedding vision is often a missed concept. The last thing you want is a wedding photographer to just show up and start taking pictures with their vision in mind. It is important that they understand what is not only meaningful to you but also why it is meaningful. Maybe you received a necklace from your family that was handed down from generation to generation, if your wedding photographer doesn't know of its importance, they might not even photograph it!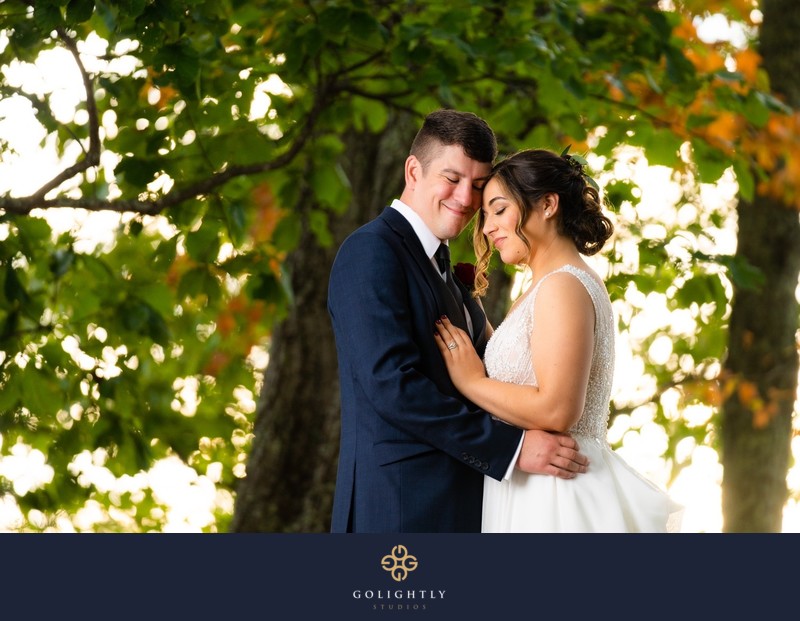 Making Your Wedding Personal
To have a meaningful wedding to you, you not only have to know what you value, but you also have to make it personal to you both as a couple. What do you both enjoy doing in your free time? What type of dinners do you like to have? Do you love giving experiential gifts or items based gifts? Think of a place or date that has been a highlight in your relationship. Now think about what your family loves to do. Do they like to go for hikes or do they prefer to have family over their house for dinners? Now think about what your friends like to do, do they like a great game night at your house? Or what about going for margaritas and later kicking back to relax and talk over the fire pit?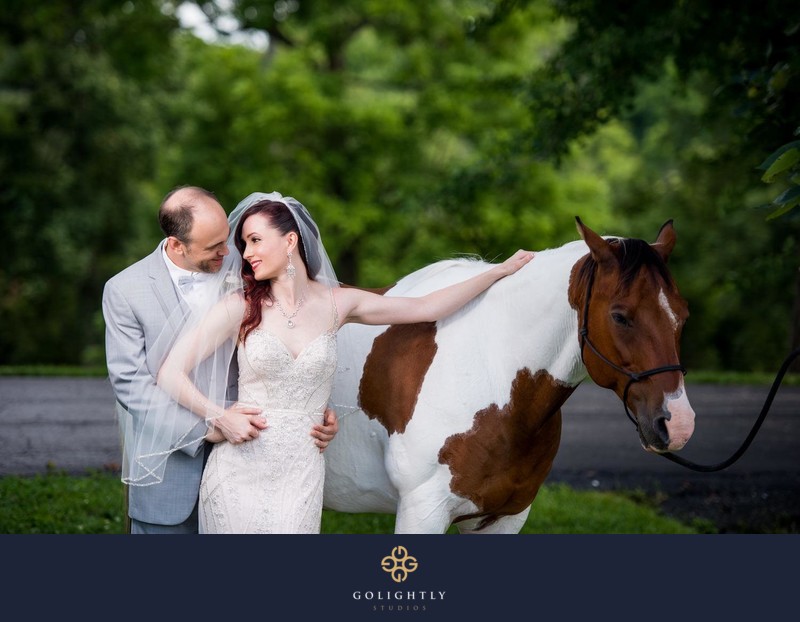 Wedding Styles
Make sure that your wedding photographer can accommodate your wedding style. Maybe you are having a more traditional wedding with no first look, or maybe you are planning a unique wedding with an amazing location and bringing in a chef to serve the guests.
Classic
The classic wedding usually is based around 2 events, the ceremony, followed by a reception. Maybe you start by getting ready at a hotel room or your house, and once ready, travel to the ceremony location. If you are planning on getting ready in a hotel room, we recommend booking several rooms, with one exclusively for the bride to get ready in. Hotel rooms are a lot smaller than they look and space becomes very tight once you have makeup artists, photographers videographers, bridal party mom sisters, etc all in one room. Religious and cultural weddings tend to be more formal because they have ceremonial rituals such as taking communion, signing of the ketubah, etc. What we have found work best, is finding a venue that can accommodate bridal party prep, ceremony, and reception. This not only benefits your wedding guests as there is only one location but also your vendors as they can unload all of their equipment in one location. Another benefit is that you don't have to worry about traveling anywhere or making sure you arrive on time, as you don't have to leave the venue.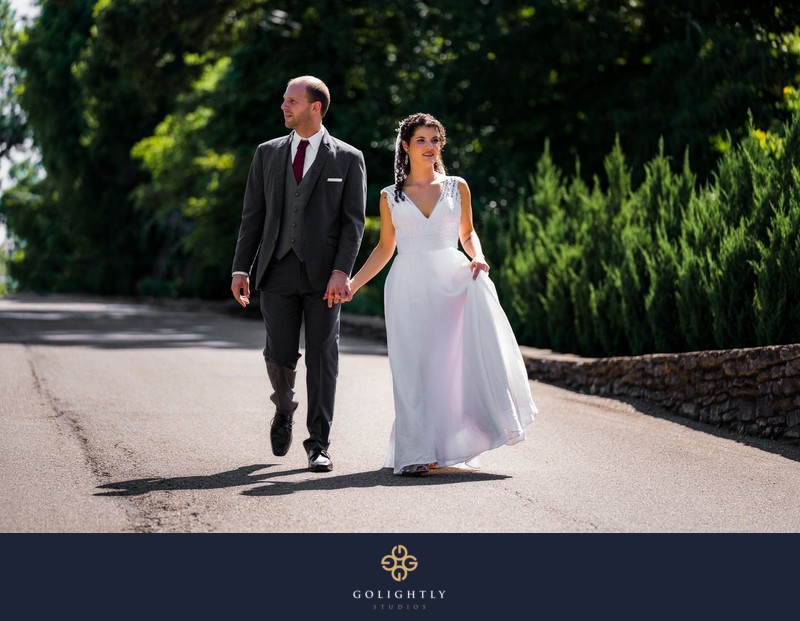 Unique
Unique weddings usually not only take place at unique locations but also incorporates unique themes such as industrial spaces, eclectic bands, fascinating colors, and more. You can also incorporate something you and your partner love like, seafood, add an oyster bar and if your friends love wine, make white wine available. Maybe even do something super unique, like having a morning ceremony, going to a unique location with your bridal, and returning for an evening reception.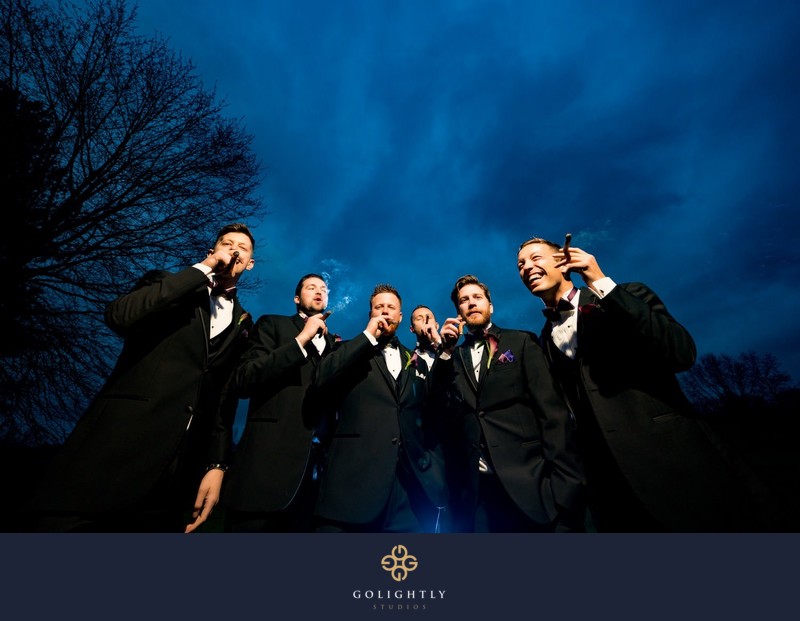 Rustic
Rustic weddings are very popular in the south with its variety of barns and farmhouses. Some venues even allow you to stay at their farmhouse and have another house for the groom. When it comes to planning for your wedding details, you can use flowers such as magnolias to decorate. Also, don't forget about to bring the natural environment to your doorstep. If you are having a barn wedding, you can open the doors to bringing in the local scenery and hear the surroundings.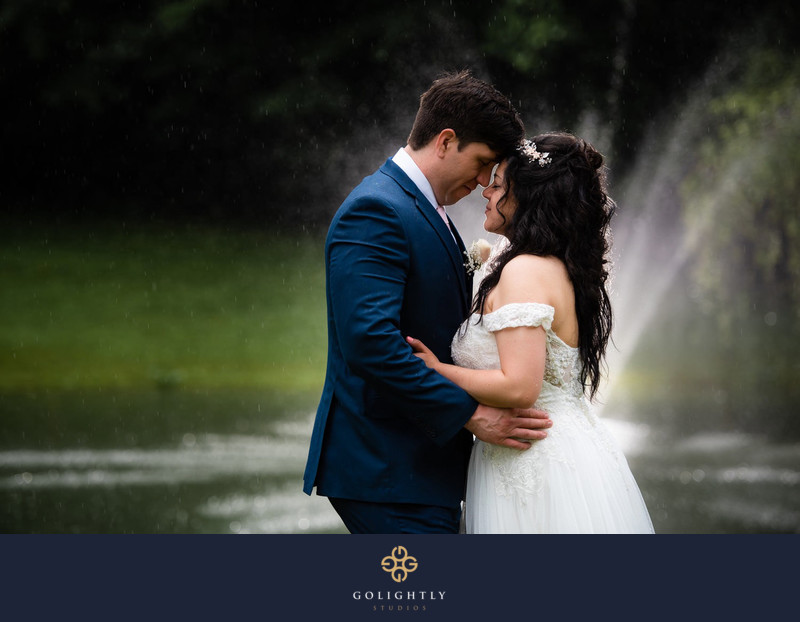 Step 7: Reviews
Make sure to read the reviews of the wedding photographer you are interested in. Most wedding photographers will have a dedicated page to read their reviews and see what other roast couples have had to say.
We Would Love To Work With You!
If you are planning a wedding, our studio would love to be considered as your wedding photographers, simply click the button below and tell us your story.